A Lennox® LF24 garage heater works efficiently to keep you warm and comfortable, regardless of what the weather's like outside. A low-profile design, along with range of heating outputs, assures there's a model to suit your needs and your space. Don't neglect your hobbies over the winter months due to a cold workshop or garage!
Keeps your garage or workshop comfortable, no matter the weather conditions
30,000 to 75,000 BTU's
80% thermal efficiency
Direct spark ignition
Uniform heat distribution
Curious about our garage heaters? Contact us, or click the button below for a quote.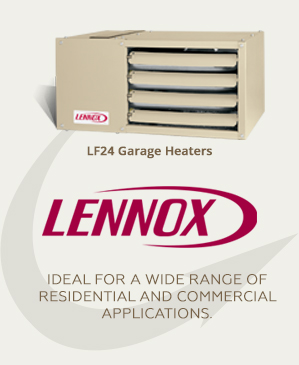 Click here for a Free Quote