Fireplaces for
Outdoor Spaces
There is nothing quite like sitting around a fire outside. The warmth and glow from the flame just makes those moments seem warmer.
That's why White Heating and Air Conditioning is excited to be heading outside with fireplaces! Our fire pits and fireplaces are uniquely designed to brighten the vibe of any area of your yard.
Stop in to our showroom at 1125 4th Ave N to see these products in our outdoor showroom, or give us a call at 406-248-2162 for a free estimate on transforming your backyard with an outdoor fire pit or fireplace.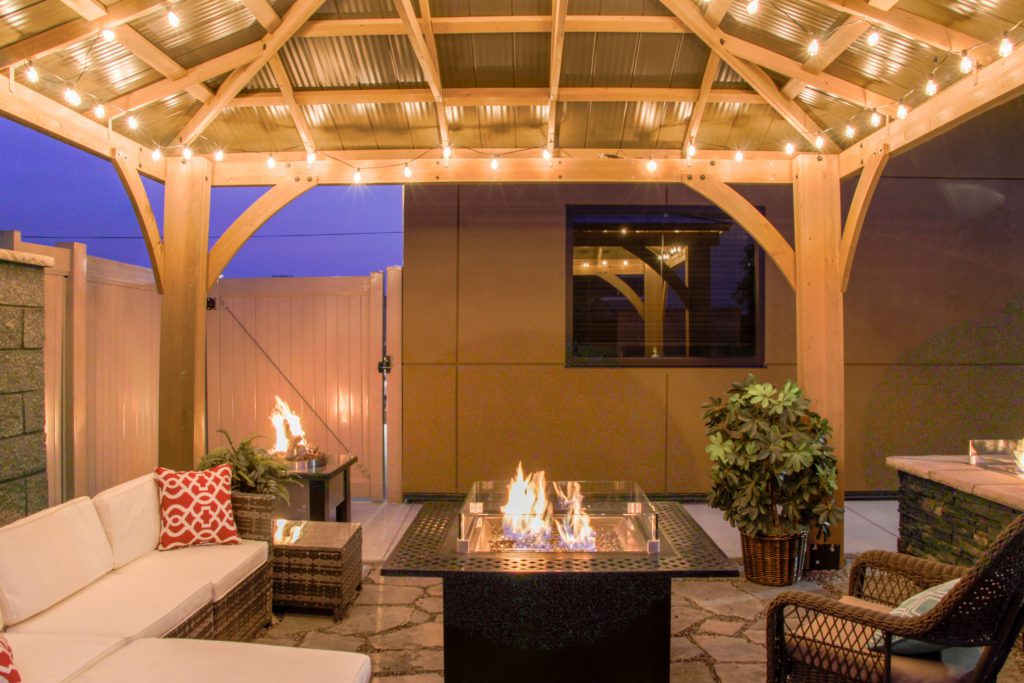 NAPOLEON OUTDOOR FIREPLACES
White Heating and Air Conditioning are proud to sell, install and maintain Napoleon Fireplaces, not just for inside, but for outdoor as well. These are another great way to spice up your yard and bring people and family together for social events, or just a relaxing night in.
Whether you are looking for a gas fireplace, a gas Patioflame, or a Patioflame table, we have you covered. But why stop there? We also have Napoleon barbecue grills as well.
HEAT & GLO
We also sell, install and maintain outdoor Heat & Glo Fireplaces. Heat & Glo outdoor gas fireplaces will completely transform your outdoor living space.